" Targeting excellence for

industry in Europe
"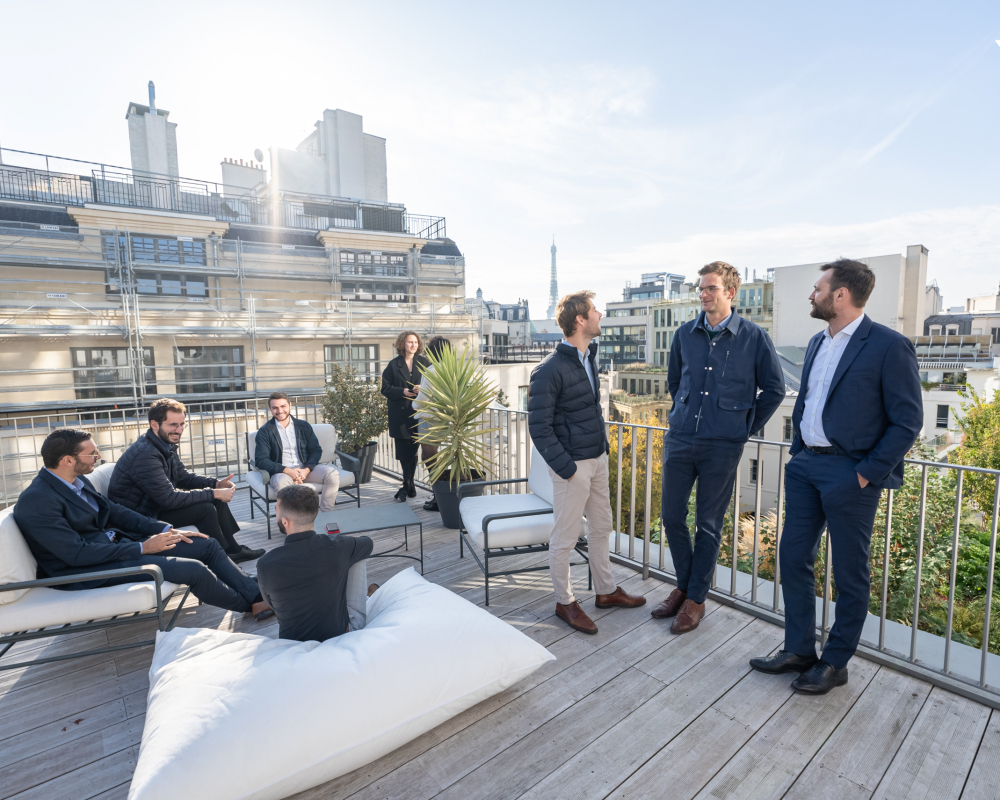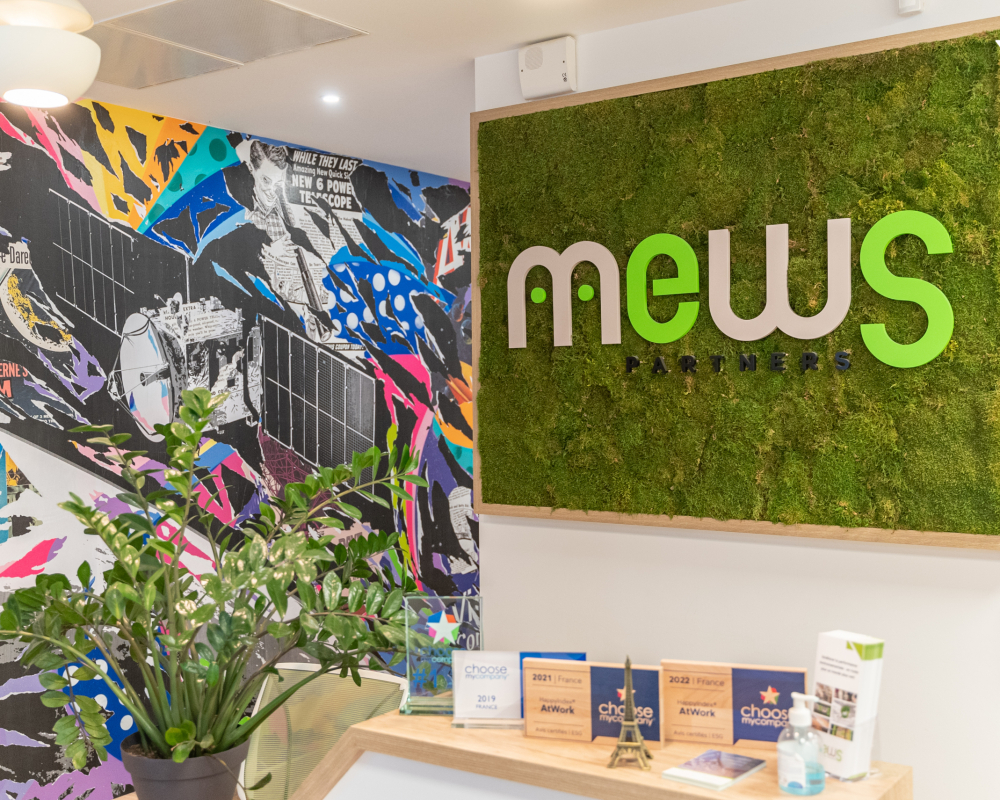 Mews Partners is an independent management consulting firm founded in 1992 in Toulouse, in the heart of the aerospace and space industry. The firm, now present in Paris, Marseille, Nantes, Lyon, Munich, and Hamburg, employs nearly 300 consultants.
With a strong historical expertise in PLM (Product Lifecycle Management) and an early focus on R&D, Supply Chain, and Manufacturing topics, Mews Partners has since expanded its consulting services into 10 areas of expertise, serving various industrial sectors.
In 2021, a team of research engineers, specializing in AI and complex modeling, joined the firm to strengthen its Data offering under the Eurobios Mews Labs brand.
We cultivate expertise, performance and commitment to design and implement transformations for a stronger and more responsible European industry.
OUR CUSTOMERS' TESTIMONIALS
I have been working with Mews Partners for years, in various cases of Defence and Space, from services to infrastructures. I have always appreciated their pragmatism, methodology, experience in our domain, proximity and inclusion with both staff and management and quick diagnosis capacity with improvement plans, implemented with skilled experienced team players.
What seems to me to be a great quality at Mews Partners and a guarantee of success: their sense of observation and listening which, added to their expertise and experience in other industries, allows them to offer solutions and take on processes adapted to the environment and the culture of the company.
« Thorough, efficient, attentive, invested, and agile. These are the terms that come to mind when I am asked what I think of Mews Partners teams. Mews Partners is one of the few firms that still delivers high value-added consulting and fully embraces your issues.
What we appreciate about Mews Partners team members is the structured approach and the cross-sector expertise. The communication and technical skills are profesional
Over the years, the Mews Partners teams, from managers to junior consultants, have been able to support us, always having the heart to get to the bottom of the issues! So many hours spent with Michel, Philippe, JB, drawing product structures on whiteboards!
What distinguishes Mews Partners from other consulting firms is a real pragmatism in the approach to problem solving, which allows them to adjust the response to the real needs of their clients.Reinforced by strong human values in the relationships, it allows to build on long-term trust which is anchored in a lasting way.
Mews Partners has been selected several times by CNES to work with the Orbital Systems and Guiana Space Center. departments to make space systems more responsive, more agile and focused on the just need. Mews Partners has shown through these missions its remarkable ability to understand complex systems, analyze the difficulties encountered and propose concrete and efficient improvement actions.
Airbus Helicopters has been supported by Mews Partners on a fundamental transformation project of our engineering department, an international team of more than 3,000 people.The teams and managers were pleased by their intellectual flexibility and the capacity to adapt to us and our culture. The combination of internal and external energies proved very effective with measurable results.
Mews Partners is a state of mind! Mews Partners' consultants work with us in the operational transformation of Colissimo. They address all levels of the organization, from the field to the General Management, with humility, efficiency, and expertise.
Several Mews Partners consultants work on my project related to the connected vehicle. Their proactivity, involvement, and ability to adapt to complex technical environments allow us to meet the many challenges of this project!
« I will sum up Mews Partners in 3 words. Partner : competent people taking the time to understand the complexity of the problem to be solved.Agility : people able to adapt their initial solution by integrating all the facets of my problem.Expertise : the sine qua non condition to last.
The firm is structured around a partnership. This community of Partners defines and implements the firm's strategic plan.
An appealing and formalized equity access program encourages consultant commitment within the firm to build a long-term development project.
CSR at the Heart of Our Development Project
Mews Partners has implemented a strong CSR (Corporate Social Responsibility) strategy, involving all teams in concrete actions and awareness initiatives focused on three key areas: environmental, societal, and responsible procurement.
Our CSR momentum aligns fully with our HR promise and currently engages 1/4 of our employees through:

ENVIRONMENTAL COMMITMENTS
Aimed at reducing or repurposing waste, promoting sustainable mobility, and advocating for responsible digital practices.
SOLIDARITY COMMITMENTS
In the form of sponsorship, pro bono missions, and various actions with associations such as collections (food banks, books, etc.) or participation in their initiatives (
DuoDay
, 
Culture prioritaire
, …).
COMMITMENTS TO OUR EMPLOYEES
To ensure a balance between professional and personal life, support parenthood (childcare facilities), promote gender equality, and combat discrimination.

ECONOMIC COMMITMENTS
That promote responsible procurement, including support for assisted businesses and ESATs (French centers employing disabled workers).
Innovation and R&D are essential drivers of economic development and competitiveness for the industry. This is especially true in a constantly evolving market, subject to various regulatory requirements, as well as ongoing human and ecological transformations.
That is why, since 2015, Mews Partners has been involved in several R&D projects supported by the European Commission:
Expertise Partnerships and Competitiveness Clusters
We are known and recognized within our ecosystem. Over the years, we have built lasting relationships that enable us to share our vision, expertise, and values. We regularly participate in events to showcase our expertise and stay informed about the latest market innovations and trends.
Sponsoring of Emilien Jacquelin
Since the beginning of 2023, we have been sponsoring Émilien Jacquelin, a French biathlon athlete who is a two-time World Pursuit Champion (2020 and 2021) and a double silver medalist at the 2022 Olympic Games in Beijing (mixed relay and men's relay).
Emilien embodies the values of excellence, teamwork, and resilience that we uphold.